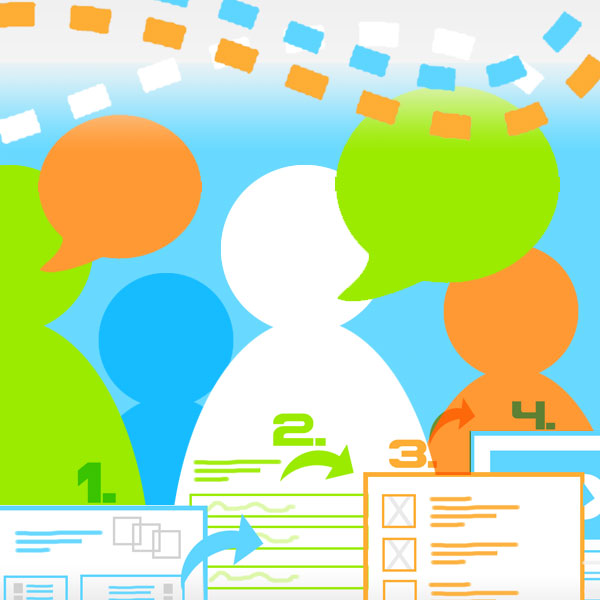 My UX Design work starts with research, strategy and ideation, planning, designing, testing, and implementing.I have served as a lead between creative teams and technical development teams, while achieving client goals and strategies. I am a versatile designer, manager, and creative lead, for product marketing, online marketing, and branding. My interactive background includes UX Design,  Web Design and Development, Interactive Design, Persona Creation, Journey Mapping, Wireframing, Prototyping, HTML Emails, and Graphic Design.  I am also an expert with Online Advertising, Ad Mock-up Rendering, Ad Production, Social Media, video creation, and management of a creative team for the production of creatives for ad campaigns for numerous top brand advertisers. For fun, I love to paint! – Suki Soltysik
My Specialization
My Experience
My Tools
Balsamiq
InVision Studio
Sketch
Axure RP

HTML/CSS
Dreamweaver
WordPress
Scrum-Agile Framework for Complex Projects
Adobe Photoshop CC
Adobe Illustrator CC
InDesign CC
My Awards
April 2015 – Effective Student Marketing Team Player recognition award for maintaining continuous client design/web developer support for entire team.
January 2010 – Innovation Award at Burst Media- an annual award for maintaining highly successful creative and interactive solutions for online advertising campaigns in the year 2009.
September 2009 – Best at Burst Media Monthly Award- Received recognition for contributing to company achievement, service excellence, implementing corporate website, and design and ad production support for sales team by contributing towards a high percentage of sales in the year 2009.
June 2004 – Pediatrics in Practice (www.pediatricsinpractice.org) was awarded a Bronze Award in the 2004 Health Science Communications Association (HeSCA) Media Festivals, presented at the HeSCA Annual Meeting in Denver, CO. I designed the layout and created the HTML templates. I recently worked again with Biomedical Media on a redesign project for this website.
June 2002, a sales CD-ROM I designed while working for Illumina Interactive, produced for LeMaitre Vascular together with BioMedical Media took Best of Show for Interactive Media in the Health Sciences Communication Association 2002 Media Festival. The CD-ROM was cited as "a perfect example of seamless integration of a variety of media."